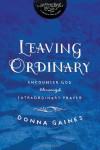 Leaving Ordinary: Encounter God Through Extraordinary Prayer
Progress: 65/192 pages
The Walking Dead, Compendium 1
Progress: 8 %
Lola XOXO, Vol. 1
Progress: 16 %
Psalms, 1-72 (Journibles: the 17:18 Series)
Progress: 132/336 pages
The Handmaid's Tale
Progress: 31/311 pages
The 5th Wave
Progress: 156/457 pages
"I know now that sometimes things should be left in the past, that knowing isn't always better. Sometimes the truth is so horrible that it must be uncovered in bits and pieces, snippets here and there, absorbed slowly, as the whole of it at once is simply too shocking to bear."
This book was a doozy, in the absolute best way. I've always found serial killers interesting, and I've watched documentary after documentary on them. This book was something so different to me though. This book follows the author's journey through discovering who his father was/is. Turns out, after lots of research and digging, he is quite possibly the Zodiac killer.
The book is divided into sections, three to be exact. The first is a lot about Van's early life (his father) and what could have led up to him being a serious serial killer. There was so many interesting things that seemed like too close to be a coincidence. There were a lot of early signs of a sociopath, even a psychopath. He preyed on young women and was often described as having large amounts of "charm" before revealing his true colors. People said this about Ted Bundy a lot too. The book is written quite lyrically and almost like reading a novel, which is actually stated in the prologue.
The story is broken up quite logically, and I saw a few people get upset in reviews that in the third section he regurgitated a lot of information but it was definitely. a different perspective. Stewart gave his feelings on discovering evidence, and the processes and tolls it took on his adoptive family and the way that everything seemed to come together was too much for me not to really buy him as the killer. Sure, some of it is going to be circumstantial, but too much of it matches up to be a coincidence, and sometimes it's just the smallest things that catch these guys. I found the supposed cover up by the SFPD...strange but I get where he was coming from. Stewart was upset that certain people within the Police Department wouldn't release part of his father's file, but in reality that could put his job on the line in a huge way. I don't blame them for not releasing it.
These are real people, which is why I find it hard to review, this isn't a fictional story, but real people, real lives, real victims and real accusations. There also wasn't a way for the accusations to be refuted. Because of the way this book was written and the fact that I couldn't put it down, I gave it 4.5. I wasn't ready to give this book five stars but I can't really tell you why. I will say this book was so hard to put down, and I enjoy watching people grow in their journey to self discovery.
Side note: I was not expecting all the Christianity in this book, especially in the end. Not complaining, but it wasn't something I was expecting.