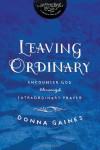 Leaving Ordinary: Encounter God Through Extraordinary Prayer
Progress: 65/192 pages
The Walking Dead, Compendium 1
Progress: 8 %
Lola XOXO, Vol. 1
Progress: 16 %
Psalms, 1-72 (Journibles: the 17:18 Series)
Progress: 132/336 pages
The Handmaid's Tale
Progress: 31/311 pages
The 5th Wave
Progress: 156/457 pages
So here's the thing about this book. I feel like I should have given it like... 2 1/2 stars but since that's not possible...I finished this book in two days, which isn't abnormal for me. But books I REALLY love, I find a way to do it in a day. The only exception to this is Harry Potter and the Order of the Phoenix which took me a mere 27 hours but I DIGRESS.
I didn't hate this book. I didn't love this book. I really only liked capitalized Will Grayson, and that was only toward the end. This book just really didn't do much for me. I don't feel like I wasted my time, but I also feel like I have other things I could have read instead?
ANYWAY some people may love this book, it just hits the right chord for them which is good and all, but I found myself barely highlighting anything and on top of that finding lowercase Will so obnoxious I made notes about it.
I only had one OMG moment and that was in regards to lowercase Will...I like for more OMG moments honestly. I also have a thing for when people make up nicknames for people so I did highlight "fucking witch ass bitch mussolini al-Qaeda darth vader non-entity" as well as "douchepants mcwater polo" so there's that.
I'll be interested to see where book club goes on this one, it was an especially close vote and I'm ready for "Cuckoo's Calling"