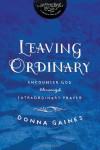 Leaving Ordinary: Encounter God Through Extraordinary Prayer
Progress: 65/192 pages
The Walking Dead, Compendium 1
Progress: 8 %
Lola XOXO, Vol. 1
Progress: 16 %
Psalms, 1-72 (Journibles: the 17:18 Series)
Progress: 132/336 pages
The Handmaid's Tale
Progress: 31/311 pages
The 5th Wave
Progress: 156/457 pages
This book was reviewed as part of my first "Flash Review" on my book review blog,
The Hufflepuff Whovian
.
TRASHY YA ROMANCE AT ITS FINEST. I live blogged this on facebook and as trashy and typical as it was, I couldn't put it down. Not "Anna and the French Kiss" good, but so good.