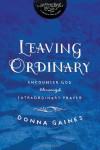 Leaving Ordinary: Encounter God Through Extraordinary Prayer
Progress: 65/192 pages
The Walking Dead, Compendium 1
Progress: 8 %
Lola XOXO, Vol. 1
Progress: 16 %
Psalms, 1-72 (Journibles: the 17:18 Series)
Progress: 132/336 pages
The Handmaid's Tale
Progress: 31/311 pages
The 5th Wave
Progress: 156/457 pages
I'm not exactly sure where to start with "House of Hades". To be honest, I was slightly disappointed with the Heroes of Olympus series. Don't get me wrong, I love them dearly and it will always be one of my absolutely favorite series, but I always wanted to see the characters grow more. It took me awhile to get through both "Son of Neptune" and "Mark of Athena". Not sure if it was the length or because I didn't sit down and commit myself to actually READING but they did take me significantly longer to get through. But "House of Hades"….oh this book.
The first thing that I LOVED about this book was the dedication and Rick Riordan trolling us all. Because really, he did at the end of "Mark of Athena". But what the others really lacked was some really good character development. The only reason I could see this being was Riordan maybe? possibly? struggling with how to show character development in third person writing, or was slightly unsure. His other books that I've read, Percy Jackson series and some of the Kane Chronicles, were all written in the first person and I felt like I had seen substantial character growth in them. It also could be me, but either way, in this book, Riordan has mastered character development. Maybe he wrote the others to kind of just…make us wait for this, but "Son of Neptune" just kind of felt superficial, with no serious growth, and I spent almost all of "The Lost Hero" just wanting to know where Percy was. But with "House of Hades" it was more like character development on every page which was amazing. Seriously amazing.
I have three words to describe my feelings over this book: Nico Fucking Di Angelo. The rest will be
at the blog
for SPOILERS.