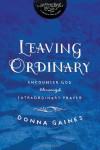 Leaving Ordinary: Encounter God Through Extraordinary Prayer
Progress: 65/192 pages
The Walking Dead, Compendium 1
Progress: 8 %
Lola XOXO, Vol. 1
Progress: 16 %
Psalms, 1-72 (Journibles: the 17:18 Series)
Progress: 132/336 pages
The Handmaid's Tale
Progress: 31/311 pages
The 5th Wave
Progress: 156/457 pages
I review books on
The Reading Picnic
, because blogs are cool and all. Check it out.
SOOO this book. I waited a while to read it, which is really strange actually, mostly because I finished [b:Divergent|13335037|Divergent (Divergent, #1)|Veronica Roth|https://d.gr-assets.com/books/1328559506s/13335037.jpg|13155899] and [b:Insurgent|11735983|Insurgent (Divergent, #2)|Veronica Roth|https://d.gr-assets.com/books/1325667729s/11735983.jpg|15524542] back to back, before there was a movie deal. I stumbled upon them when I first bought my Kindle Fire and loved them, and even shared them with my old English teacher who also, loved them. But I waited on this one and I'm not sure why.
I'm pretty sure I decided to pick up this book because I saw the Divergent movie and remembered how much I loved it and figured I should finish it. But I also thought, because I saw a quick review on GoodReads that it had been spoiled for me, and what I thought was the ending sounded absolutely horrendously terrible so I decided just to not.
BUT, that wasn't the ending that I thought it was going to be. It was actually totally different, and I was really actually happy with it. I have this thing for when bad things happen to the main characters of books (No Spoilers!) but I was really really really happy with it. And Four, I seriously fell even more in love with Four. It helps that Theo James plays him the movie, right?
But back to the book, I wasn't a huge fan of the whole scientific aspect of it, which is honestly so strange because that's what I really loved about the [b:Birthmarked|6909544|Birthmarked (Birthmarked, #1)|Caragh M. O'Brien|https://d.gr-assets.com/books/1409191748s/6909544.jpg|7134814] Trilogy by [a:Caragh O Brien] (which I also have yet to read the last book…Do you see a pattern? Same with the Cahill Witch Chronicles by [a:Jessica Spotswood|4718528|Jessica Spotswood|https://d.gr-assets.com/authors/1303998336p2/4718528.jpg]…hmmm..) But it just seemed kind of thrown at you, it didn't REALLY felt like it was built up to, and what I liked about this series is that it didn't seem like The Maze Runner or whatever where people were calling the shots. Either way, I actually really enjoyed this book, and I'm happy the ending wasn't what I thought it was.
And I really love Four. Like it might actually rival my love for Nico DiAngelo, which as most of you probably know from my [b:House of Hades|12127810|The House of Hades (The Heroes of Olympus, #4)|Rick Riordan|https://d.gr-assets.com/books/1370008006s/12127810.jpg|21539506] review, is strong.
The Reading Picnic
|
Leafmarks
|
Twitter