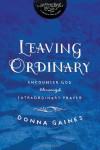 Leaving Ordinary: Encounter God Through Extraordinary Prayer
Progress: 65/192 pages
The Walking Dead, Compendium 1
Progress: 8 %
Lola XOXO, Vol. 1
Progress: 16 %
Psalms, 1-72 (Journibles: the 17:18 Series)
Progress: 132/336 pages
The Handmaid's Tale
Progress: 31/311 pages
The 5th Wave
Progress: 156/457 pages
So here's the reason this book got four stars. Because it was pretty much what I expected.
I didn't expect this book to change my life or my perception on things, and I will admit, I feel like Snooki and I could be friends despite the fact that I'm pale, so I enjoyed reading her book as something humorous.
It was short, easy to read and if this were the six trait rubric I would give her a six in voice because I read the whole thing in her voice the whole time. I enjoyed it, it was mindless reading and it was fun.