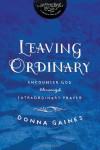 Leaving Ordinary: Encounter God Through Extraordinary Prayer
Progress: 65/192 pages
The Walking Dead, Compendium 1
Progress: 8 %
Lola XOXO, Vol. 1
Progress: 16 %
Psalms, 1-72 (Journibles: the 17:18 Series)
Progress: 132/336 pages
The Handmaid's Tale
Progress: 31/311 pages
The 5th Wave
Progress: 156/457 pages
FIRST OFF I WOULD LIKE TO SAY PLEASE STOP COMPARING BOOKS AND SAYING THEY'RE THE NEXT TFIOS OR ELEANOR AND PARK. MOSTLY BECAUSE I REALLY LIKED TFIOS AND DIDN'T REALLY LIKE ELEANOR AND PARK ok thank you.
This book was not what I was expecting. I, like a few of my other friends who read it, were not expecting what was happening in the third act, and the first few acts I was bored. I hate the constant comparisons to things being the new TFIOS because...it was so unique and had such a fresh perspective on YA lit. Holding this to that standard and then also being unsure considering the comparison to Eleanor and Park, I wasn't sure what to think.
"Say What You Will" follows Amy, a girl with a disability that has prevented her from walking and living what we call a "normal life" and her adventures into having a peer assistant, specifically Matthew who is dealing with his own OCD. When I first started reading this book, I wasn't all that thrilled about it. I figured it was going to be exactly what so many of these books are where two flawed people meet and it's just all perfect and then someone dies. It was like that for the first two acts to be honest, but then it changed.
The third act redeemed this whole book for me. I enjoyed watching these characters grow, although I was really concerned through the whole book that they wouldn't be addressing the real issues but McGovern seemed to do that well. It still felt lacking for me, but it wasn't terrible. Not sure if I would readily recommend it, but the third act was strong. I found myself wishing the rest of the book was just as strong.
Also, when did I stop crying at books? I think I'm going to need to reread Harry Potter just to prove to myself how emotional I still am.