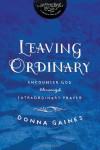 Leaving Ordinary: Encounter God Through Extraordinary Prayer
Progress: 65/192 pages
The Walking Dead, Compendium 1
Progress: 8 %
Lola XOXO, Vol. 1
Progress: 16 %
Psalms, 1-72 (Journibles: the 17:18 Series)
Progress: 132/336 pages
The Handmaid's Tale
Progress: 31/311 pages
The 5th Wave
Progress: 156/457 pages
This book started my Labor Day book marathon and it set the tone for the rest of the books I read that weekend.
Honestly, I was kind of talked into buying this book. The woman at my favorite bookstore told me that she LOVES this author etc etc and his writing style didn't disappoint. I also loved that the copy I ended up buying revealed that he was a local author (double the local!) and ended up being signed. Pretty cool.
Overall, this book was a really quick read. I knew I was supposed to feel conflicted or whatever, and I didn't really get that. Tori royally fucked up, this is true. But cyberbulling is so heavily covered these days that the whole intrigue of "is this guy for real or not" just...I didn't care. I was more interested in the actual Facebook posts that this book included. The phone call was...I don't know how to describe it, it seemed a little weird? But again that was probably intentional on the authors part.
I did fly through this, wanting to know more about the characters but in the end, when Tori found out that everyone had planned this to teach her a lesson it felt like an after school special. I don't like books that tend to leave me feeling like I've been lectured at, which this did in a way. Bullying is so heavily covered in the world now that I feel like I've beat my head against with it.
Yes, bullying is real. Yes, I was bullied, I'm not discounting those experiences, but I didn't feel a visceral connection to many of the characters in here. I know that bullying is bad, I've experienced it, but I think because I work with kids and I repeat that so many times, maybe that's why this book didn't connect with me? I would have much preferred something revolving around the trial? Maybe because I'm weird and like law and order-y like things.
ANYWAY, I did love the writing style, it flowed, I wanted to keep reading, which is why this gets four stars. There are absolutely people out there who need to read this, no doubting that, just not sure if it was me.
The Reading Picnic
|
Leafmarks
|
Twitter