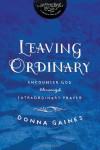 Leaving Ordinary: Encounter God Through Extraordinary Prayer
Progress: 65/192 pages
The Walking Dead, Compendium 1
Progress: 8 %
Lola XOXO, Vol. 1
Progress: 16 %
Psalms, 1-72 (Journibles: the 17:18 Series)
Progress: 132/336 pages
The Handmaid's Tale
Progress: 31/311 pages
The 5th Wave
Progress: 156/457 pages
So this book took me forever to get through, relatively compared to "Lola" and "Anna" and I'd read someone elses review first and I knew this one was going to be different. I do enjoy how Perkins writes similarly to Sarah Dessen where the characters all exist in the same universe, and unlike other people I was NOT ready to say goodbye to these characters.
But I wasn't ready for Isla either. Again, I thought it dragged and was kind of annoyed by parts of it, but I thought it was sweet and I just wanted to be a passerby watching all of this happen in real time.
But then the breakup scene happened and I shamelessly started sobbing. I realized that I see
so much of myself
in Isla, that it was throwing me off. I have a tendency to not really like characters that resemble myself much, which is a psychological thing I should figure out at some point, but everything she said in the limo scene with Josh just shattered me, because it's exactly how I feel about relationships and even the thought of being one. It petrifies me, and it broke everything to read a character saying the exact same things I've felt.
This is why I read, this is why so many of us on this site read, for moments where a character has a breakthrough that you realize that you needed just as much. Or just to know, if even for a brief moment, that someone else in this world, even if it's just a fictional character has spoken the words you've always wanted to say, or felt the feelings you thought you were alone in feeling. Maybe this is a silly book for me to see that in, but in my mind, there is no
silly
book, especially when it gives you an experience like this.
""You know exactly who you are. You know how to be yourself, but you also know how to be a different kind of yourself on television and society...I don't know any of that. I've never cared about anything like you've cared about your work. I don't even belong to a single country. I'm nobody. I'm nothing.""
The Reading Picnic
|
Leafmarks
|
Twitter