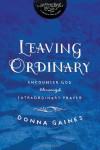 Leaving Ordinary: Encounter God Through Extraordinary Prayer
Progress: 65/192 pages
The Walking Dead, Compendium 1
Progress: 8 %
Lola XOXO, Vol. 1
Progress: 16 %
Psalms, 1-72 (Journibles: the 17:18 Series)
Progress: 132/336 pages
The Handmaid's Tale
Progress: 31/311 pages
The 5th Wave
Progress: 156/457 pages
I was super super pumped for this book, mostly because I love Greek Mythology, and also because, well I love Percy Jackson. Although I will say I didn't expect this book to be so
big
in size. I think that's part of the reason why it ended up taking me awhile to get through, it was hard to just sit and read it, as it had to stay in my lap most of the time.
The content in this book was amazing, and I wish that I had it when I taught Percy Jackson for the first time. It would be amazing to use it in conjunction, especially with one of the activities where the groups were divided to research the Greek gods. It's amazing that now I could easily make it cohesive. Percy Jackson book, and Percy Jackson talking about the Gods.
The illustrations are seriously breathtaking. Once I get my own apartment, I, no lie, plan on buying this book again so I can rip out the pictures and frame them. Sure, some of them are dark, but they're seriously so breathtakingly beautiful that I can't stand it.
Overall, easy read. Sometimes a little heavy, especially for middle readers, but I would probably recommend this before any other mythos book.
Also I now own my first coffee table book and I feel very adult.
The Reading Picnic
|
Leafmarks
|
The Reading Room
|
Booklikes
|
Twitter