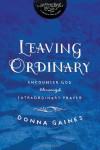 Leaving Ordinary: Encounter God Through Extraordinary Prayer
Progress: 65/192 pages
The Walking Dead, Compendium 1
Progress: 8 %
Lola XOXO, Vol. 1
Progress: 16 %
Psalms, 1-72 (Journibles: the 17:18 Series)
Progress: 132/336 pages
The Handmaid's Tale
Progress: 31/311 pages
The 5th Wave
Progress: 156/457 pages
So we read this book for our book club, and I was thoroughly impressed in all honesty. I love love love JK Rowling, and like so many I am a huge Potterhead (I have the Deathly Hallows tattooed on my ankle) but I was slightly nervous for this book. I'd heard amazing things, but I found that with "The Casual Vacancy" Rowling was trying really really hard to separate herself from HP and make it known that it was an adult novel. This one, it was pretty obvious that she wasn't trying as hard.
The book itself took me a bit to get into, and maybe it's because I am so used to the way Rowling wrote Harry Potter that I was ready for that instant grab but I didn't get that until maybe about half way through. To be honest, it might not have helped that I was switching between the book and the e-book but either way.
I really did love this book, and I bought "The Silkworm" the other day, and I'm hoping that my book club picks it up soon because I'm seriously itching to read it.
The Reading Picnic
|
Leafmarks
|
Twitter