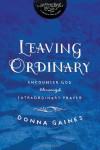 Leaving Ordinary: Encounter God Through Extraordinary Prayer
Progress: 65/192 pages
The Walking Dead, Compendium 1
Progress: 8 %
Lola XOXO, Vol. 1
Progress: 16 %
Psalms, 1-72 (Journibles: the 17:18 Series)
Progress: 132/336 pages
The Handmaid's Tale
Progress: 31/311 pages
The 5th Wave
Progress: 156/457 pages
These books were RAVED about throughout my childhood but I never really got into them. People LOVE these books, like they really do and have such a huge attachment to them. Maybe this isn't as broad of appeal of Harry Potter or...I don't know maybe I'm missing something but this book wasn't out of the ballpark amazing.
These books follow the Baudelaire Orphans and...the series of unfortunate events that follow them. In this first book, they are sent to live with the extremely creepy Count Olaf who is a family member. The adults in these books are idiots, and the children are beyond smart and see through his evil plans to get to their fortune.
This book was...not at all what I was expecting. I could see myself as a kid LOVING these maybe, but I was also overly smart. Olaf was so squicky for me that it actually made it physically uncomfortable to read. That being said, I found the writing style interesting, and I had no idea that the formula for these was moving from one guardian to the next. That's what made me give this book 3 stars, because I couldn't understand how someone would want to read like...12 books with seriously pedophilic overtones.
As a kid, I would have devoured these I think, especially where the narrator specifies what words mean and such but then again, I really don't like terrible things happening. This book originally got 3 stars from me, but when I found out it was moving from guardian to guardian and at some point with a broader plotline I decided to read more and bumped up my rating. I actually find that this is a book that parents should read before giving to their kids, only because of the pedophilic overtones, just to make sure they know of any questions that might arise.